My Chemical Data
Go to My Chemical Data
My Chemical Data is an online application used for managing chemical databases, including producing chemical safety data sheets and labels to GHS standards. Whether you want a one of safety data sheet or 1000 we have the application and the pricing model that will suit your needs. The new features also manage your chemical inventory and prices allowing you to import and export the data in the format you desire.
Software Features
| | | | |
| --- | --- | --- | --- |
| | DATASHEET V | LABEL VERSION | FULL VERSION |
| GHS DATASHEETS IN 29 LANGUAGES | | | |
| CHEMICAL STRUCTURES * | | | |
| GHS LABELS | | | |
| IMPORT/EXPORT TOOLS | | | |
| MANAGE PRICING AND STOCK DATA | | | |
| DANGEROUS GOODS NOTES | | | |
* Chemical structures require a 3rd party module costing £200 extra a year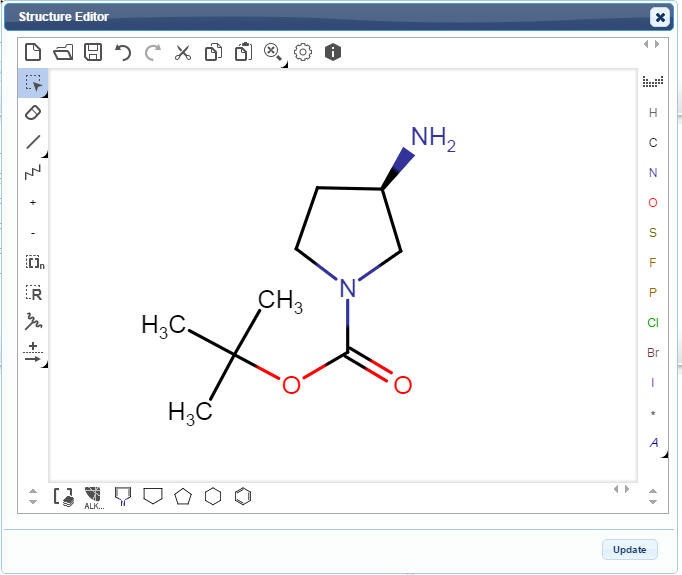 Chemical Stuctures
The chemical structure module available in MyChemicalData allows you to draw your own chemical structures and store them against your products. You can import your structure data from an SD file and also export for those external systems that want to see your structure data.
The Chemical structure section is powered by ChemAxon's chembase and marvin4js tools, these are industry leading chemical structure programs so you can be rest assured the data they produce is correct.
Due to the partnership with ChemAxon and the use of their tools, there is an extra cost of £200 a year to use the structure module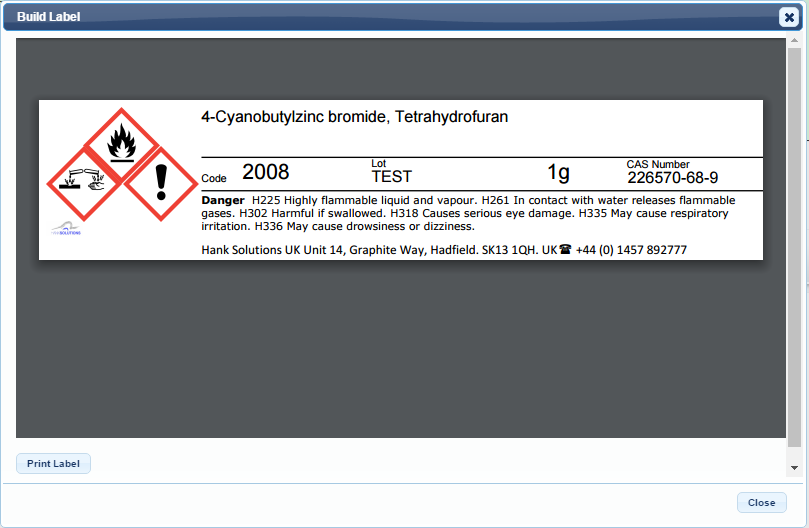 Labelling
Choose a wide range of label templates for printing you GHS compliant labels. From the small size to fit onto ampule bottles to the large scale size to fit onto larger bulk drums, we have a label template just for you. Even if you want something a little more bespoke for a small fee we can design and build your very own customer sized label. The labelling software prints from within your browser so you don't need any other third party piece of software installing in order to print your labels.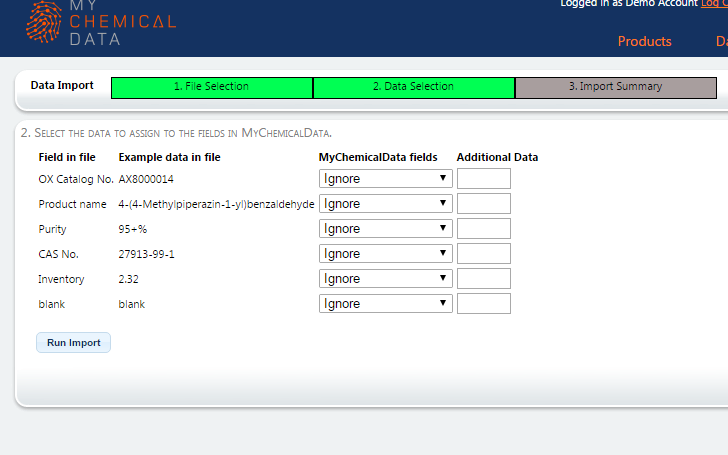 Data import and export
Using the new import tools you can quickly get all your products into the system and start producing safety data sheets and labels. You can import from an excel file or if you want to include the chemical structure you can import from an SD file.

Using the export tools you can quickly select from a range of fields in any order, giving custom headings and producing the file you need. An SD file is also available if you have the structure module enabled.

Manage stock and pricing
Track all your batches using the stock module, all changes made to batches are audit logged so can see the history of changes on each batch. Fields currently included are batch, source, qantity, size, unit and bin location. More fields can easily be added as we are always expanding the software to suit the needs of the users.

Pricing information can also be managed so the data can be included in imports and exports.
Future Additions
Website plug-in tool to show data stored in MyChemicalData.com on your own website.
Custom label design tool to design your own labels with features to ensure labels are compliant.
Document storage, store all your certificates of analysis and qualtity control test results in one location.